Shale Stabilizer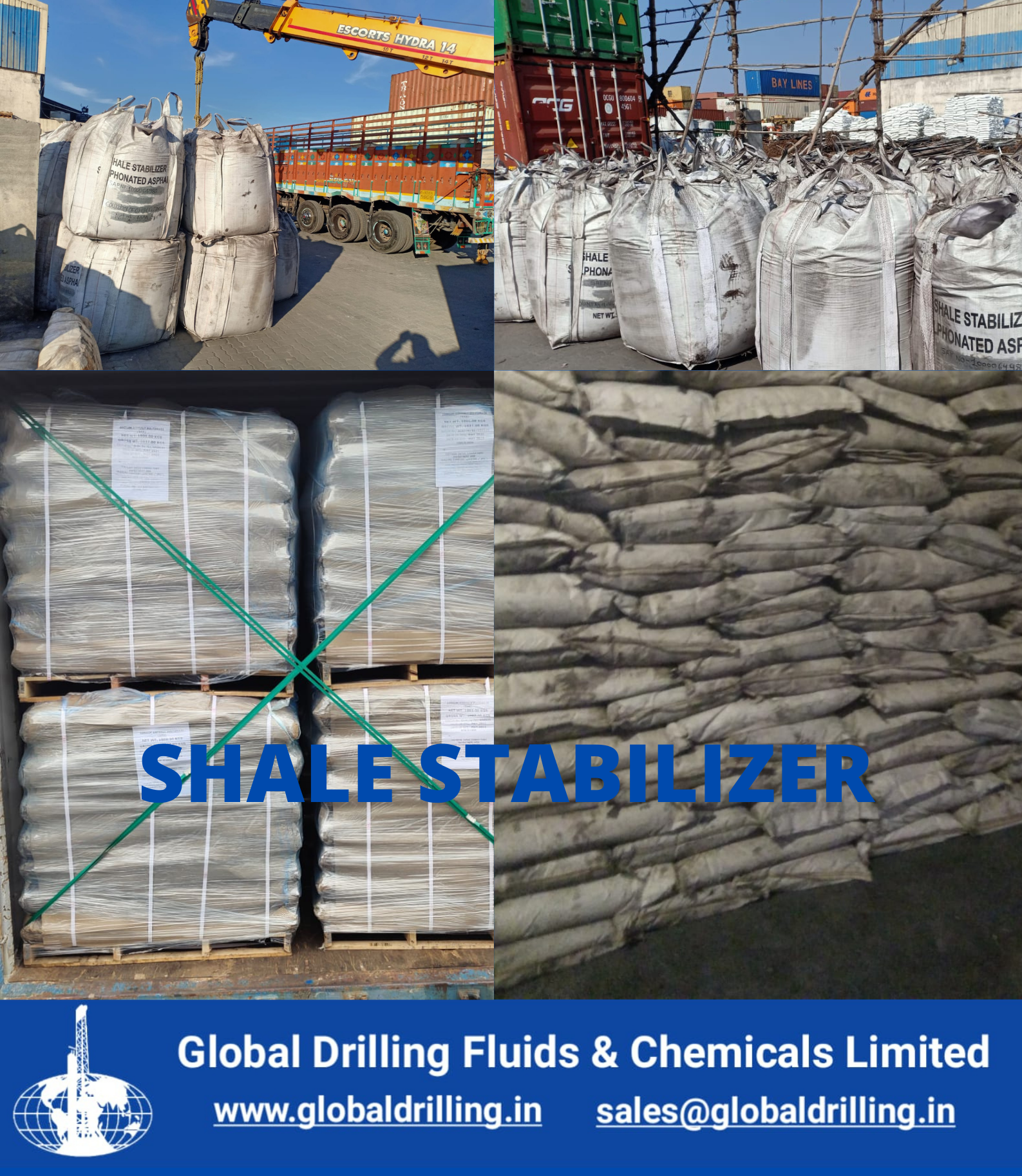 A wide range SHALE STABILIZERS / CLAY INHIBITORS / BOREHOLE STABILIZER/ SHALE INHIBITORS are manufactured by GDFCL at its ISO 9001 certified Facility in Gujarat, India.
We Manufacture a Complete range of Shale Stabilizers and Shale Inhibitor, Drilling Fluid Additives for all Oilfield Drilling Applications
Oilfield Applications in
Water Based Mud Systems (WBM)
Oil Based Mud Systems (OBM)
Synthetic Mud Systems (SBM)
Our high performance Shale Inhibitor Drilling additives of Different Chemistry's are most Environmentally friendly high performance products and find usage in Oil and gas Drilling, Horizontal Directional Drilling, Geothermal and Mining Applications.
The High performance Drilling Mud Additives Shale Stabilizer manufactured by GDFCL offer additional Performance Properties Such as improved Lubricity, HTHP Fluids Loss, Improved Cake Quality and Function at High Temperatures and also in highly saline environments.
The Range of Shale Stabilizers to stabilize shale Formations or Clay hydration Supressants and Shale Inhibitors manufactured by GDFCL are Drilling fluids additives that stick to the bore hole walls and seal their surface thus inhibiting their reaction with the Fluids, Minimizing their swelling and sticking and increasing the borehole stability. They encapsulate the shale and Drilling cutting and inhibit shale swelling and hydration and improves Lubricity and reduce torque and Drag.
Given below is some of the Shale Stabilizer and Shale Inhibitor manufactured by us for water based and oil based Mud System and also for high temperature System. Please write to us at sales@globaldrilling.in for further information about our products and New Products
Request For Product Data Sheet
GDFCL GRADE

COMMON NAME

High water Solubility >80%)
and oil soluble (>20%) Temp>205 C/400F
Sulfonated Asphalt Shale Stabilizer

GLO ASPHOTEX 2000

High Water Solubility (85%)
and oil soluble (20%)
Sulfonated Asphalt Shale Stabilizer

High Water Solubility,
Bentonite Inhibiting,
HTHP fluid loss Sulfonated Asphalt shale Stabilizer

GLO ASPHOTEX 4000

Water Oil Soluble and Xylene
Soluble Specialized High
Lubricity Sulfonated Asphalt Shale Stabilizer

Water and Oil soluble
Potassium Sulfonated Asphalt Shale Stabilizer

Low Cloud Point Polyglycol
Shale Stabilizer (44-45 Degree C/115-130 F)

Medium Cloud Point Polyglycol
Shale Stabilizer (66-72 Degree C/150-160 F)

GLO CP GLYCOL HC

High Cloud Point Polyglycol Shale Stabilizer

(75-80 C)

GLO CP GLYCOL EHC 1000

Extra high Cloud Point Polyglycol
Shale Stabilizer (93 Degree C/200 F)

Polyamine Shale Stabilizer

Drilling Encapsulator and Shale Stabilizer

Liquid drilling Encapsulatorand
shale stabilizer

Synthetic Gilsonite replacing naturally occuring Gilsonite

Sodium Silicate Shale Stabilizer

Potassium Silicate Shale stabilizer

Monoethylene Glycol

Triethylene Glycol

GLO DEG 1000

Diethylene Glycol
Global drilling fluids and chemicals ltd is the leading Manufacturer of Shale Stabilizer and Probably the largest Producer of the Same Worldwide. Shale Stabilizers manufactured by our company are sold in over 40 Countries worldwide in all 5 continents.
Being a Manufacturing company we are able to Customize and Design each of the products manufactured by us to meet and exceed the Customer expectations and to solve their most stringent performance and Environmental Parameters.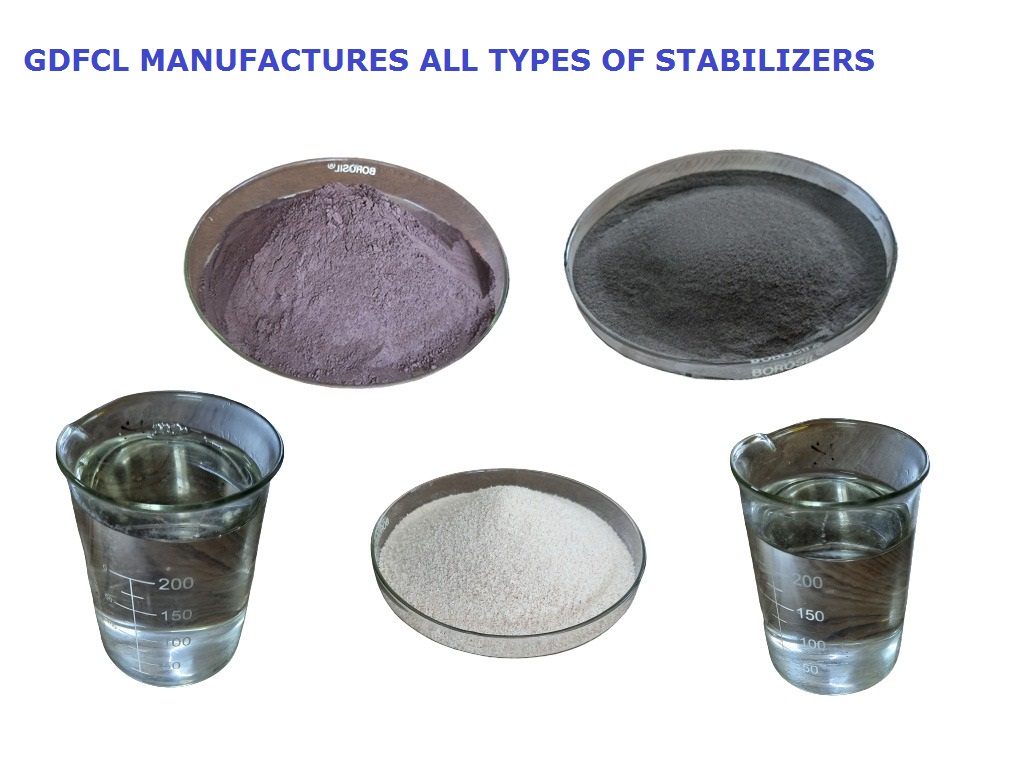 For more Information about our Range of Drilling Shale Stabilizer and Product Data Sheets (PDS), MSDS and Case History please email us at sales@globaldrilling.in