Cloud Point Glycol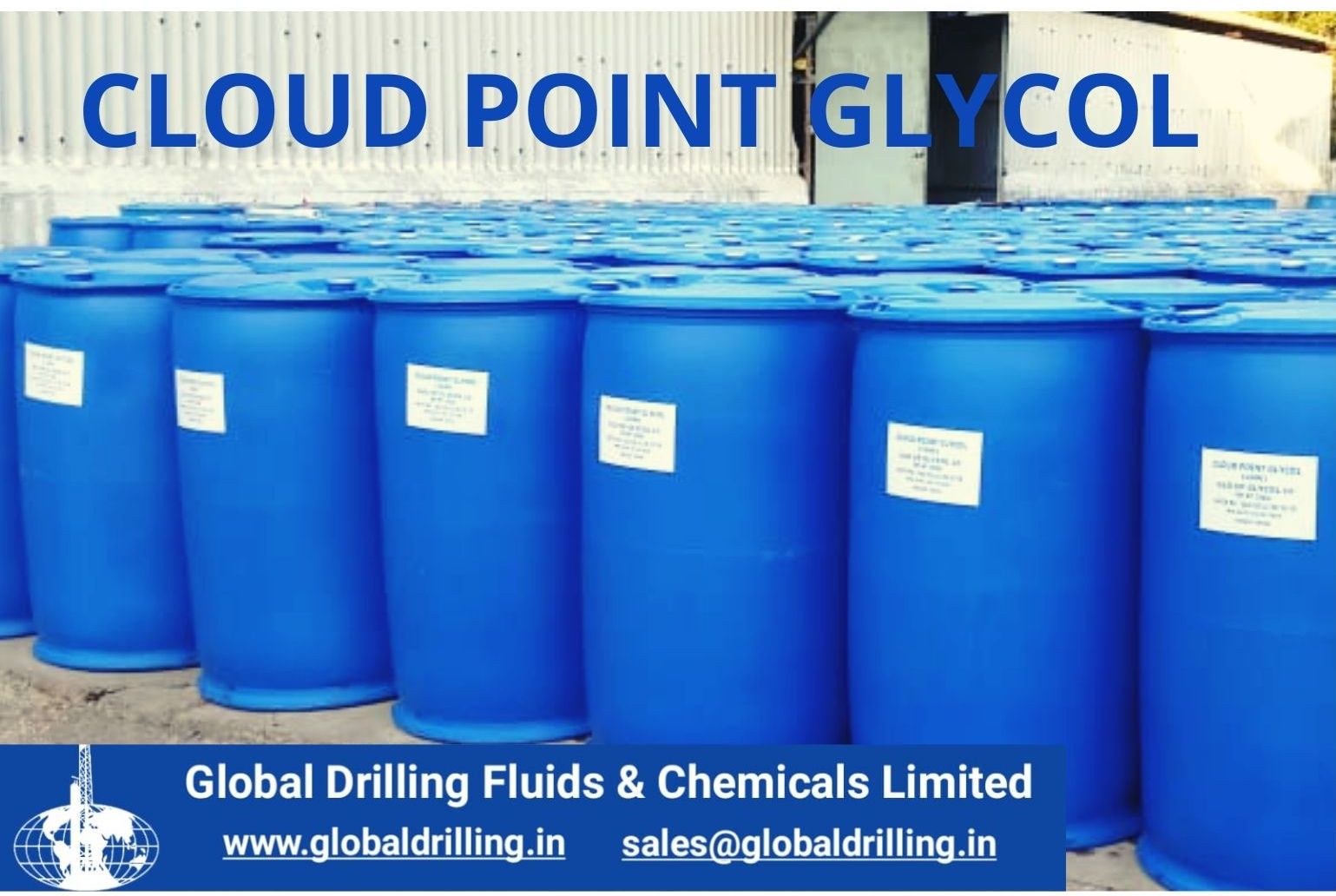 Global Drilling fluids and Chemicals Limited Manufacture a complete range of Customized range of Cloud Point Glycols used as shale Inhibitors and well bore stabilizers for drilling applications in polyglycol activated water based mud system.
The range of Cloud Point Glycol manufactured by GDFCL are water soluble and environmentally safe and most effective against trouble some shales.
Cloud Point Glycol manufactured by GDFCL are for Polyglycol Mud system Low to High Mud Salinity Glycol system.
Low Medium and High Temperature systems (45 Degree C-95 Degree C)
Both Sodium and Potassium Salt Environments (NaCl and Kcl)
Both freshwater and salt water Mud Systmes.
Our Glycol based shale stabilizers and most effective in reactive shale enviornments and reduce Torque and Drag, Bit Balling and Provide Superior Shale Stabilization and Wellbore strength.
Request For Product Data Sheet
Advantages:
Provides Shale stabilization and Shale inhibition and wellbore strengthening
Improves Lubircity and reduce Torque and Drag
Extends the temperature stability of other Polymer additives and biopolymers
Inhibits swelling and hydration of clays
compatible with most WBM Drilling fluid additives
Enviornmentally Friendly
For more Information about our Range of Cloud Point Glycol and Product Data Sheets (PDS), MSDS and Case History please email us at sales@globaldrilling.in