Troll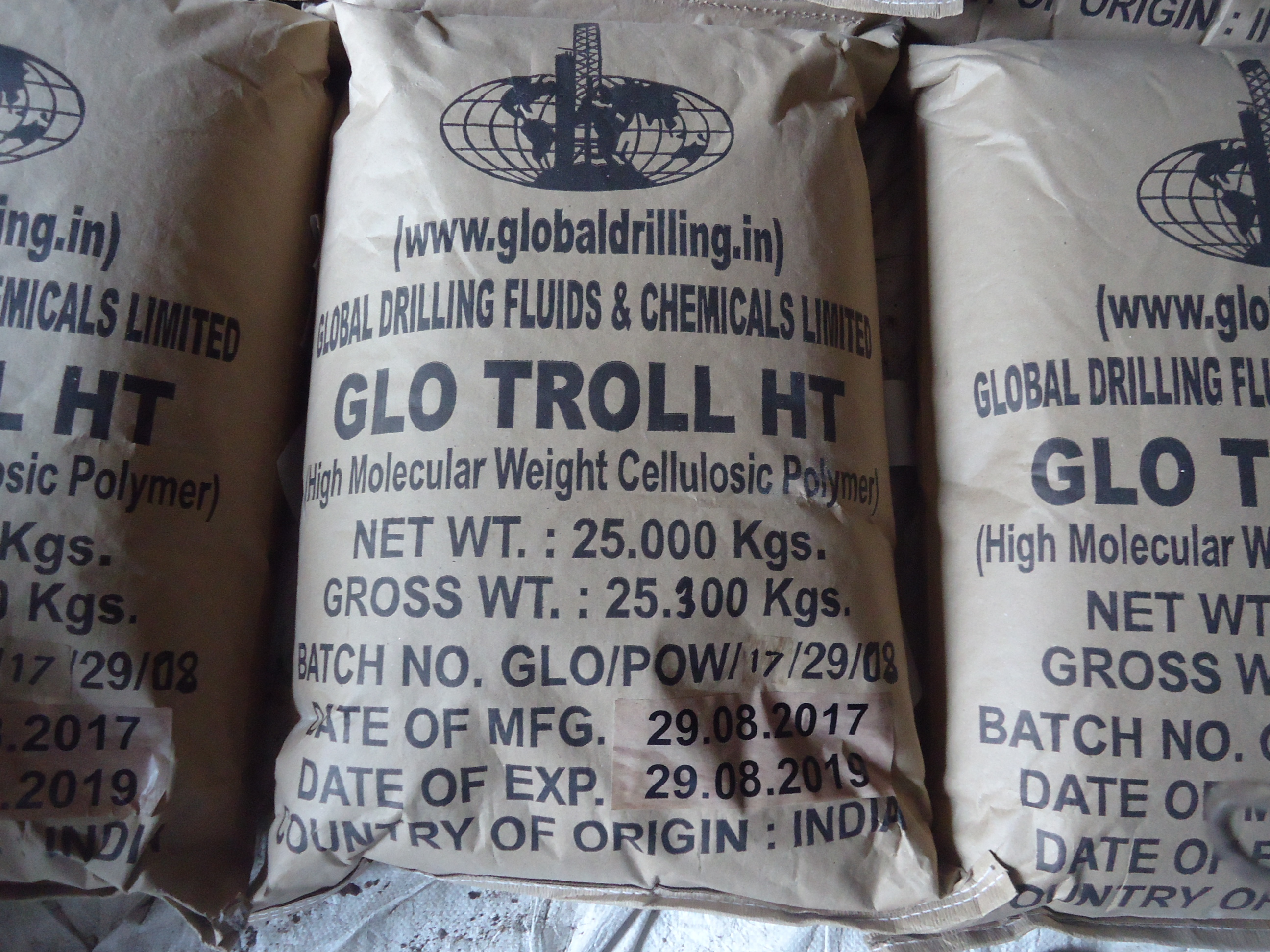 Description:
Troll is Modified high molecular weight cellulose based organic Polymer. It is designed to provide excellent filtration control and viscosity in most water based Drilling systems.
Application:
Troll manufactured by GDFCL is a combined filtration controller and minimal Viscosifier in fresh and salt water based drilling systems. Widely Used in Air and Foam Drilling systems .can be mixed with mineral oils for usage in Oil based mud systems.
Common Name: High molecular Weight Cellulosic Polymer
Advantages:
It effectively provides filtration control and improved Core Recovery
It promotes borehole stability and Lubricity
Can be used with Lubricants ,Surfactants and Mineral Oils
Non Fermenting and Resistant to Contaminants
Physical Properties:
| | |
| --- | --- |
| Properties | Value |
| Appearance | Free flowing whitish powder |
| Nature of Polymer | High Molecular Weight Cellulosic Polymer |
| Ph ( 1% Solution) | 7-9 |
| Solubility | Soluble in fresh water |
| Specific gravity | 1.5-1.6 |
| Toxicity | Non Toxic |
Packaging:
Troll manufactured by Global Drilling Fluids and Chemical Limited is packed in 25kg or 50 Lbs (22.68 Kg) sacks. Private Labeling and customized packaging is also available on request
Safety and Handling:
Troll manufactured by Global Drilling Fluids and Chemical Limited must be handled as an Industrial chemical, wearing protective equipment and observing the precautions as mentioned in the MSDS.
International equivalents of our GLO TROLL
| | | | | |
| --- | --- | --- | --- | --- |
| GDFCL | MI SWACO | HALIBURTON | BAKER | SCOMI |
| GLO TROLL | | | | |
| | | | | |
| | | | | |
Please write to us for Troll PDS and MSDS
For further information on TROLL and information on Performance and Case Studies Please contact us at sales@globaldrilling.in